3 Best Buy Handheld Cordless Vacuum Cleaner, in Addition to Dyson
Dyson has made the "handheld cordless vacuum cleaner" popular all over the world, and it is easy to use without wires.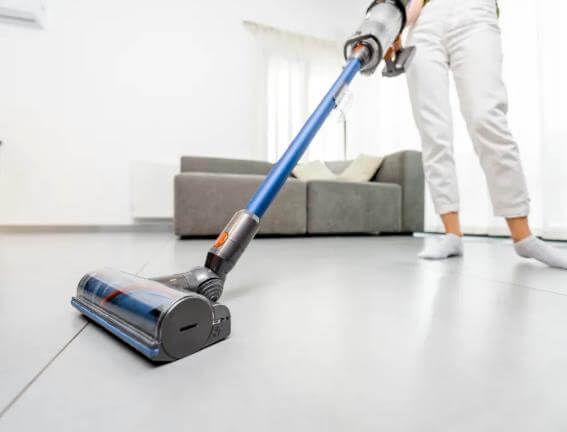 Anyone who has used Dyson knows that although it is cordless and convenient, it also has the common shortcoming of wireless vacuum cleaners-limited battery life. If the house is a little bigger or very dirty, you need to plan the cleaning time in advance, otherwise it might turn off the fire...

In fact, in addition to Dyson, there are 3 best buy handheld cordless vacuum cleaners that are also worth buying for different situations.
Recommended handheld cordless vacuum cleaners
Most handheld vacuum cleaners are wireless. They are compact, easy to store, and can be picked up and started anytime. But as mentioned at the beginning of the article, they also have common shortcomings.
Compared with horizontal vacuum cleaners, their suction power is generally lower, and their battery life is short, and it is difficult to deal with large-sized houses or houses that require heavy cleaning.
In addition, the capacity of the dust box is generally small, usually only about 0.5 liters. It is necessary to dump the dust box frequently, and it may become dusty again when dumping, causing secondary pollution.
In general, most hand-held vacuum cleaners are more suitable for small and medium-sized houses or used with sweeping robots.
Here are two recommended hand-held vacuum cleaners:
1. Hosome handheld cordless vacuum cleaner
Name: hosome hc20 pro cordless vacuum cleaner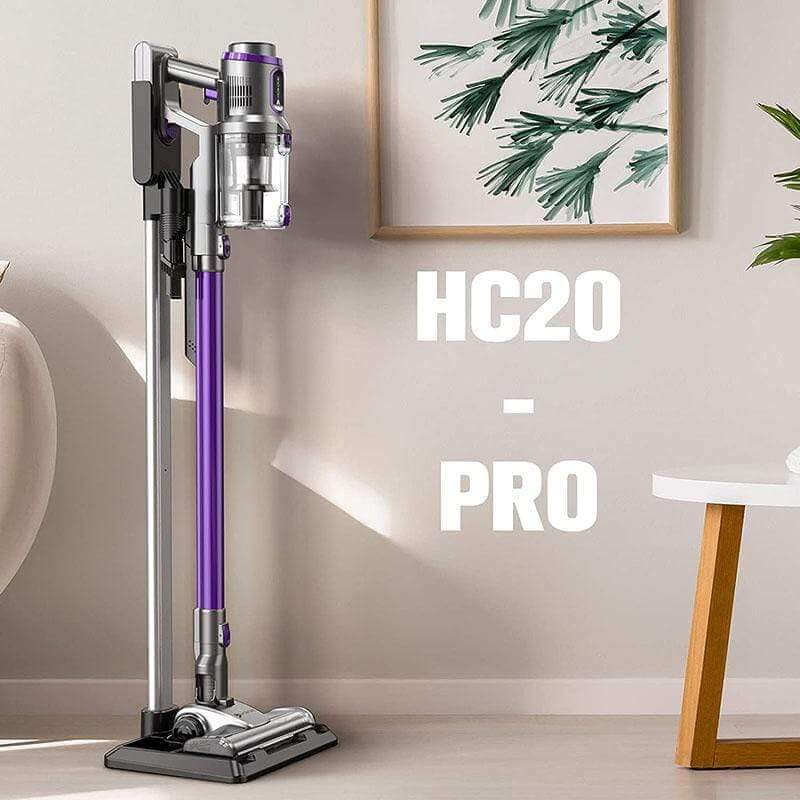 The biggest feature of this vacuum cleaner is the humanized design of the 180-degree foldable tube, which can easily clean the bottom of the bed and home without bending over.
The high-efficiency 5-level HEPA filter system generates high-speed airflow, separates fine dust and dirt from the airflow, and securely locks them in the trash can to avoid secondary pollution. It captures 99.98% of tiny dust as small as 0.1 micron for you and Your family provides fresher air and a cleaner environment.
The hosome handheld cordless vacuum cleaner has enhanced lasting suction power, excellent dust collection capacity, low noise and low power consumption. There are 2 suction modes: 9000Pa suction allows you to easily handle daily cleaning tasks, and 15000Pa suction allows you to perform cleaning tasks more quickly and thoroughly.
In addition, it is considered the perfect choice for vacuum cleaners under $200.
2. Philips FC6171 cordless vacuum cleaner
The biggest feature of this vacuum cleaner is that it saves effort. The whole body of the fuselage is under the vacuum cleaner. When using it, there is no need to bear a lot of pressure on the wrist, and the handle is "gun-like", which can be easily pushed and used by the elderly at home.
And the body can be disassembled into two sections, which can meet the cleaning needs of more places. In addition to basic cleaning tasks for small and medium-sized houses, it can also be disassembled and turned into a mite removal device to meet the cleaning tasks of sofas, furniture gaps, and even cars.
If you already have a sweeping robot in your home to keep the floor clean, or it is equipped with a fresh air system, and the floor is higher, which is not easy to generate dust, then FC6171 is quite comfortable to use.
In addition, it can stand on its own without a bracket, and it is convenient to store, just give it to a small corner.
The price of about 1,000 yuan is quite cost-effective, and can be considered by ordinary households or renters.
3. Vorwerk VB100 cordless vacuum cleaner
Vorwerk was originally a brand of carpets. The purpose of researching vacuum cleaners was to clean carpets better. Unexpectedly, it became an industry benchmark once it was done.
On the one hand, this VB100 has the advantages that the handheld cordless vacuum cleaner does not take up space and can be opened and used at any time. On the other hand, it makes up for the various shortcomings of the handheld cordless vacuum cleaner.
First of all, the suction power is very large, and it can even complete heavy cleaning tasks, leaving many handheld vacuum cleaners beyond the reach.
VB100 has a suction power of 194AW (AirWatt, a unit reflecting the suction power of a vacuum cleaner, the larger the value is, the better). You must know that Dyson's latest flagship V11 has a suction power of 185AW, which is already the best in its class, and Vorwerk is even higher.
Secondly, the 0.8-liter disposable dust filter bag has a large capacity and does not need to be cleaned frequently. Throw it away when it is full. A bag similar to a trash can is not only convenient, but also prevents dust from flying when dumped.
Optional accessories are also abundant, and it can almost undertake cleaning tasks in various places such as floors, beds, sofas, ceilings, and pet hair.
Summary
The above handheld cordless vacuum cleaners all have their own characteristics and the prices are different. If you love a home, you can choose the right one according to your needs and budget.